Retail AI Platforms
The growth in Predictive Insight & Security Systems for Modern Retail
By Kewal Gupta
25th February 2022
Recent studies have shown that the $15T global retail industry is suffering significant turmoil, but the most recent disruption from the global health crisis has caused the biggest shock of all. The global pandemic has highlighted the differences between retail businesses while seriously concentrating on digital transformation and e-commerce.
Additionally, the consumer revolution has sparked a search for convenience, better pricing, and improved customer experience, shifting consumers towards online-only shopping.
Retailers are now striving to unify online and offline shopping environments – which will require investment in new technology and an emphasis on trust.
As retailers reshape their landscape, hundreds of operational decisions will need to be made even more rapidly across the value chain. Retailers are turning to advanced technologies to protect their businesses, and inevitably these technologies will include both artificial intelligence and machine learning.
Retailing is shifting from a product-centric approach to customer-centric, experiential retail blending products, physical and digital services, personalisation, and unprecedented levels of convenience.
Advanced technologies will be central to retail transformation – from warehouse automation to robotic store associates and driverless car delivery. Consumers will soon expect automated and real-time service and fulfilment as standard.
Physical stores will continue to form an essential part of the retail shopping experience. They will, however, need to be transformed to offer more personalised experiences, from tailored services to showrooms, fitting rooms, and entertainment. The transition is already underway, but retailers must build consumer trust by treating data safely, delivering the right product quality, and providing a seamless experience from shopping to consumption and returns.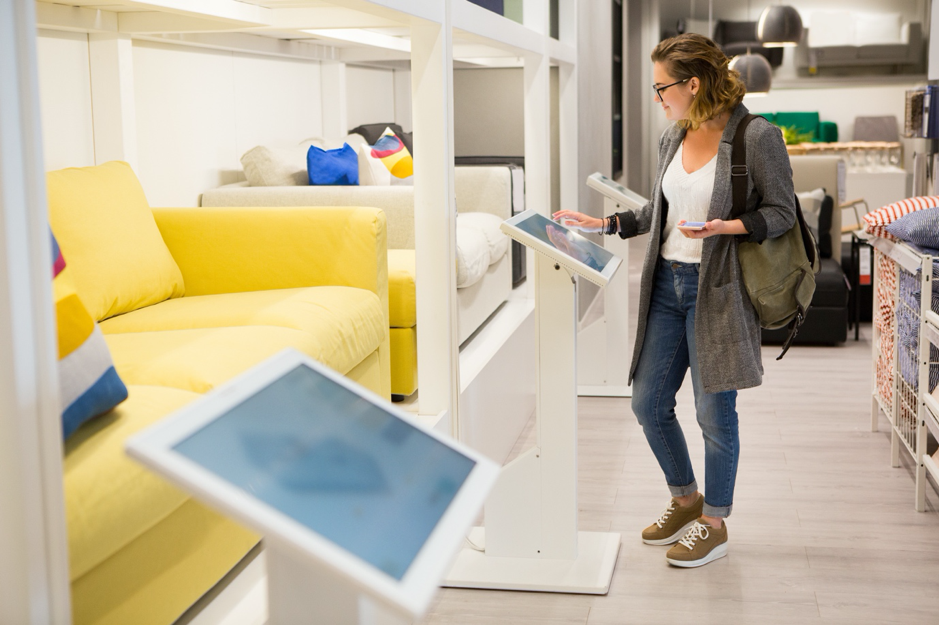 Choosing the right platform for today's innovative store
Retailers are already taking advantage of the actionable insights that predictive AI platforms deliver.
For example, in a move to help global retailers achieve their smart store ambitions, SAP has partnered with G2K, a leading artificial intelligence platform provider and one of the top innovative companies in Germany. SAP and G2k's collaboration is already rolling out a Smart Store for intelligent global retail operations.
In January, the "Intelligent SAP Mart" incorporating the G2K Parsifal AI platform was launched at the National Retail Federation awards in New York. The Parsifal platform underpins the foundation of SAP's Smart Store solution, from intelligent shelf management to improved customer experience and sustainable energy management.
G2K's Parsifal Platform has been designed to help retailers quickly understand complicated situations that usually demand a great deal of analysis and human resources to overcome. Powered by AI and Machine Learning, Parsifal can predict in-store patterns and instances before they happen – and helps managers overcome both security and customer experience issues.
Security Management
The Parsifal AI system employs intelligent camera systems to imperceptibly detect and predict activity that could be of a security concern to the retailer.
If an accident happens anywhere on the premises or somebody requires assistance, Parsifal will instantly recognise it and alert the systems to trigger rapid action.
When combined with advanced virtual perimeters, the system has precise knowledge of specific places and their people. If someone enters a no-go area, an alarm is triggered to alert staff and systems.
Advanced Access Control
The Parsifal platform offers advanced features that respect customer privacy without storing any facial information beyond matching it with your database of flagged customers.
So, if someone enters the premises you have banned, Parsifal will detect their faces and alert security. Conversely, if a VIP enters the building, Parsifal will point them out.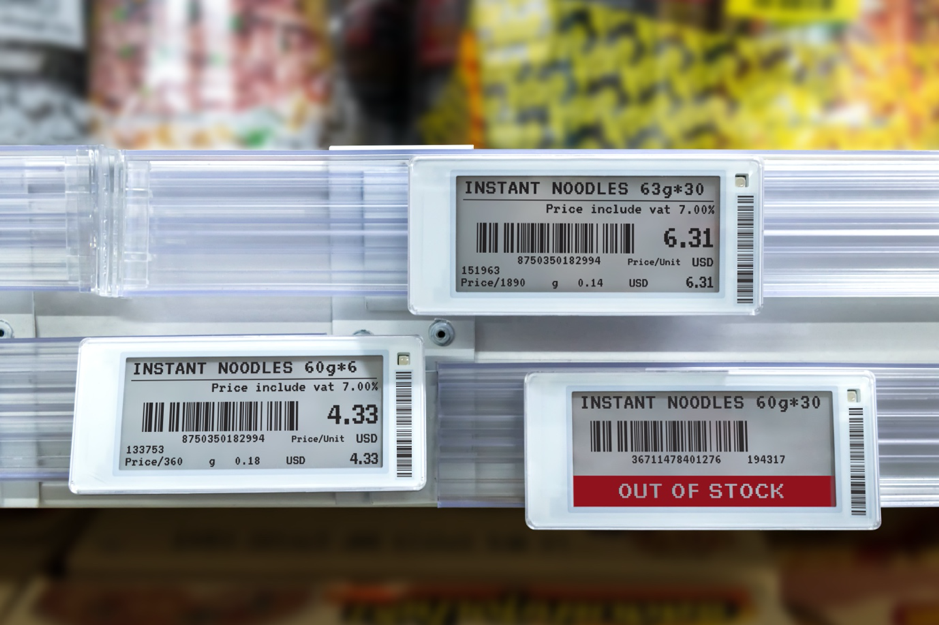 Much more than a customer management solution
Parsifal can recognise the gender and age of store visitors, providing important demographic insights while conforming to the highest data security. By providing retailers with heat maps of visitor flows, retailers can optimise their experience in terms of facilities, services, or shopping.
Additionally, Parsifal's queue solution can minimise frustration with intelligent throughput management.
Parsifal can even parse the registration plates of vehicles in parking and loading areas, giving retailers precise control over traffic and parking management – and predicting traffic volumes. And by recognising the car brands, Parsifal can even estimate customer spending power.
Parsifal is a software platform that employs thousands of algorithms to process and parse data appropriately. Pattern recognition and interpretation happen in real-time, providing instant knowledge of any situation.
The knowledge produced by Parsifal materialises in different ways, depending on retailer preferences. Parsifal can provide instantaneous alerts in a security context when a dangerous situation looms. This knowledge can reveal insights into customer flow and behaviour in a retail context.
In conclusion, retailers worldwide are reshaping their strategies with AI to help consumers and deliver even more compelling and personalised experiences.
Advanced AI platforms such as the Parsifal solution from G2K can underpin retailer technology creatively, leveraging their data to help them deliver on new, unique journeys for their brands. Retailers can now benefit from these advanced AI technologies as they are integrated with more traditional retail systems such as SAP to build smarter, predictive retail environments.
Additionally, solutions from companies such as SAP and G2K mean retailers don't need to have advanced data science and machine learning skillsets in house. SAP and G2K's Parsifal solution delivers the robust AI platform that allows retailers to build their own Smart Store solutions and meet the unique needs of their customers.
Learn more about the G2K Parsifal solution
G2K Parsifal is an advanced AI Platform with use cases in Retail, Transportation, Events, Corporate & Industry, Hospitality and Smart City. In the UK, G2K is working in partnership with Tech Data and Channel Partnerships to help organisations evaluate the technology.
Channel Partnerships can set up a meaningful and tailored demonstration that will show the G2K Parsifal solution working for a real-world evaluation.
Contact Channel Partnerships directly by calling: 01923 618099
Or email: info@channel-tools.biz
Join our Partnership Program
There are many benefits partnering with us. Simply complete the form at the bottom of this page to discuss how the program can sky-rocket your visibility in any technology market place. We have huge experience in the creation of new channels – and we can create introductions, leads and business opportunities for your sales teams.
Join us
Want to know how a Channel Partnership could benefit your business?
Complete the form below and one of our team will call you back: