Smart Building Monitoring & Control Solutions
By Kewal Gupta
20th April 2022
Smart Building Monitoring Solutions offer innovative technologies for intelligent building monitoring and control. Modern systems use advanced analytics, AI-driven insights and IoT devices to give housing providers, facilities managers, and developers total peace of mind.
Anyone responsible for managing a building, campus or even a town or city can achieve significant insights with dynamic asset visibility and real-time alerts for a complete site overview. Decision making becomes quicker and more accessible, saving costs, reducing incident severity, and solving problems before they can develop.
Intelligent building monitoring systems can track fire risks across multiple facilities in cities, towns, or campuses by tagging assets such as smoke and fire detectors, heat sensors, and fire doors.
Benefits of a Building Monitoring System at a glance:
Reduce costs and identify energy-saving opportunities
Identify carbon footprint reductions
Gain complete visibility of buildings in real-time
Remotely control building environment and safety systems
Reduce issues caused by human error
Automatically comply with legal and safety standards throughout an entire estate
Smart Building Monitoring & Control Systems
Upgrading your building processes and capabilities has never been simpler. Smarter building systems can drastically enhance your operation, allowing you to keep costs low and productivity high.
Using smart building sensors, facilities managers can achieve complete visibility and transparency over all aspects of an estate.
From energy monitoring to EV charging stations, systems from vendors such as Smarter Technologies can deliver smart building solutions that can transform facilities management tasks from reactive to proactive.
Automating buildings compliance reports
Protecting public health and preventing contamination are some of the most critical considerations for building managers. Additionally, as environmental legislation for building design continues to develop, managers are increasingly looking for ways to streamline the monitoring of environmental control systems while reporting on maintenance and routine cleaning.
Systems such as the Orion Network from Smarter Technologies provide an intelligent platform to automate many of the time-consuming upkeep practices that burden facilities managers and allow them to generate schedules and reports instantly.

Introducing Smarter Technologies'. The affordable smart building management platform.
With Smarter Technologies' innovative building monitoring solutions, users can achieve 360-degree visibility of their entire building estate. The platform delivers real-time notifications, event-triggered alarms, asset tracking and more.
By harnessing the power of the Smarter Technologies Orion Data Network, users can monitor their entire estate, asset by asset, within a fully configurable dashboard.
How the Orion Data Network compares
The Orion Data Network is a low-power, long-range, real-time tracking, and monitoring network that's in use worldwide. The military-grade communication technology runs on low-power radio and sends real-time, automatic updates to the user's dashboard.
The Orion tags can be placed on any assets and work with gateways to provide a succinct overview of all the estate's assets, including usage, location, and activity within the dashboard.
Users also receive instant alerts and notifications for important events and triggers, such as heat or fire alarms, water leaks, after-hours motion, temperature fluctuations, or any other unusual events.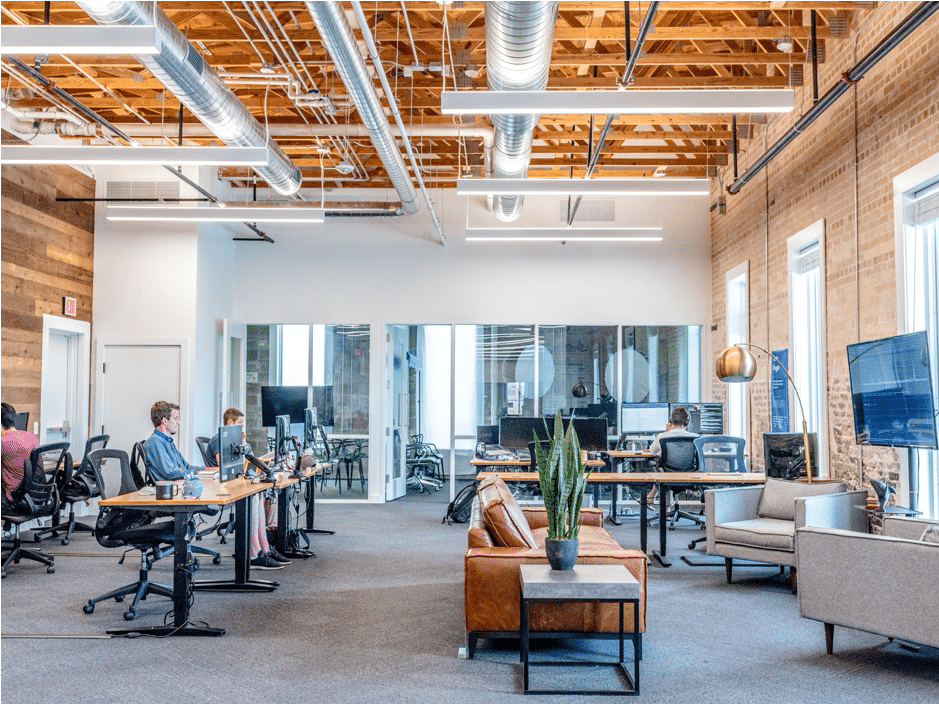 Why choose Smarter Technologies' Orion Data Network?
SIM Free
No GSM associated costs and smaller devices.
Lower frequency than GSM
Tags are visible anywhere and everywhere.
Lower power requirements
Tag batteries last for years
Multi-functional tags for every type of asset
Easily track location, usage, temperature, movement or shock.
Remotely configurable
Tags can receive updates in any location.
Coverage
Tags are reachable from 500m to 10km per gateway.
Zero failure
Tags can switch automatically from digital to analogue to increase recovery capabilities and accurate location finding.
Rapid infrastructure deployment
The Orion Data Network is wireless and can be installed quickly.
Smart Building Monitoring Examples
Automated Legionella Compliance
Smarter Technologies delivers a unique and effective automatic flushing and temperature testing system, controlled via a platform and dashboard, ensuring compliance with Legionella testing requirements. Users can schedule tests easily, with detailed compliance reports generated automatically.

Asset tracking and monitoring
Smarter Technologies tags help facilities managers monitor their assets' location and usage anywhere within their estate. With dynamic control and efficient reporting on your assets, you will benefit from insight-driven decisions that promote profitability.
Smart Lighting
The smart building monitoring and control platform leverage smart LED lighting to give users ultimate control of their lighting systems. Users can choose from any colour and lighting temperature. More importantly, they can set specific operation times with automatic shutdown whenever any part of the building is empty for a specified amount of time.

Occupancy and Traffic Monitoring
Smarter Technologies' ground-breaking building traffic monitoring systems allow managers to monitor their buildings and staff with real-time information on room occupancy, hot desk usage, vehicle car park thresholds and more. The system enables users to proactively manage their workforce, making the best use of space in smart buildings, improving energy efficiency, and encouraging better collaboration.
Building Energy Monitoring Systems
The unique Orion Data Network and building energy monitoring software allows users to monitor utilities and identify where energy is being wasted. Additionally, the system alerts users to cost-saving opportunities and carbon footprint reduction ideas. Managers can benefit from automatic electricity load balancing, sub-metering solutions and peak power output control.
Air Monitoring
Managers can observe and monitor the air quality within a building to comply with legislation while protecting staff in line with health and safety regulations. The Smarter Technologies' platform uses outdoor sensors to monitor the air for pollutants. In contrast, indoor sensors are perfect for insulated buildings where air quality can be affected by high occupancy levels.
Building Temperature Monitoring Systems
The Orion Data Network uses smart thermostats connected to the platform to offer real-time temperature monitoring and direct control capabilities within rooms, floors, buildings, and estates. Managers can also gain granular HVAC control and comply with minimum and maximum threshold warnings for fridges and freezers.
Building Fire Safety Monitoring Systems
Facilities managers can automatically use the Orion Data Network and the Smarter Technologies platform to run checks on fire safety equipment automatically. The intelligent sensors can remotely monitor fire doors, fire extinguishers, alarms, and smoke detectors, alerting users immediately to any change of condition.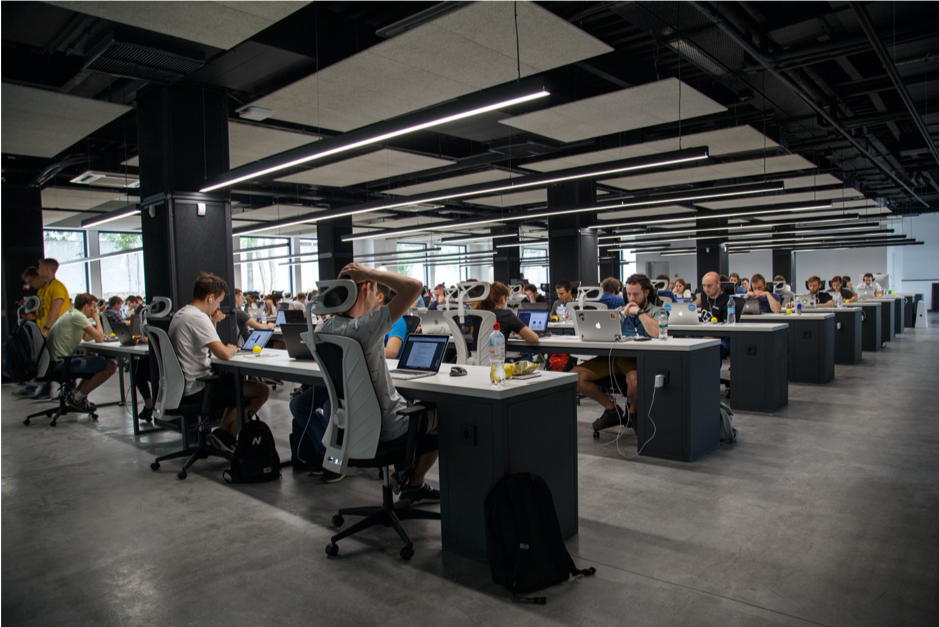 Creating smarter buildings that you can control
This article has sought to highlight some of the main use cases of Smarter Technologies' smart building monitoring solutions. With the Orion Data Network, 360° building management becomes a reality for facilities managers and estate owners, regardless of scale, industry, or application.
Smarter Technologies is working with Tech Data and Channel Partnerships. Channel Partnerships can set up a meaningful and tailored demonstration that will show Smart Technologies' solutions working for a real-world evaluation.
Contact Channel Partnerships directly by calling: 01923 618099
Or email: info@channel-tools.biz
Join our Partnership Program
There are many benefits partnering with us. Simply complete the form at the bottom of this page to discuss how the program can sky-rocket your visibility in any technology market place. We have huge experience in the creation of new channels – and we can create introductions, leads and business opportunities for your sales teams.
Join us
Want to know how a Channel Partnership could benefit your business?
Complete the form below and one of our team will call you back: